List of best app creator software and tools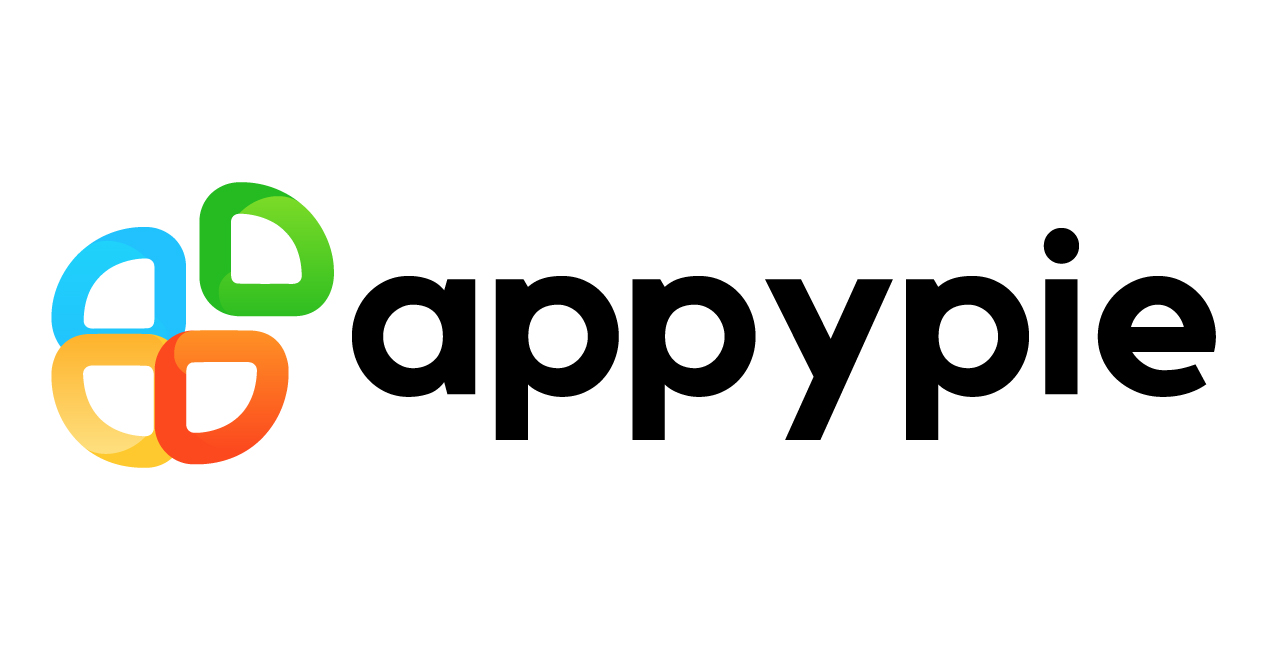 Appy Pie
Appy Pie is the best app builder software that does not require coding proficiencies as it provides a number of easy-to-use options and tools to create an application.
Due to this, the process is comparatively uncomplicated and just involves selecting a design according to your requirement, customising it by just adding the elements that you need, and then finally launching it on Google Play and Apple App store. Sounds great right?
The interface involves a simple drag and drop the features that you will be needing like chatbots, etc. However, if you still find intricate, it comes with a suite of learning videos so that you can train and develop on the same platform.
It gives you a wide range of application designs that can be used for any type of business, product, blog or services like restaurant, grocery app, fitness routines, and many more.
Zoho Creator
Zoho Creator is the most flexible app development software that creates an app for multiple platforms. With Zoho Creator, you can either develop a new app or choose from a variety of ready-made one.
It specializes in automating and performing simple tasks, hence, businesses can use it for functions like order management, event management, sales management, logistics or recruitment tracking and many more such operations.
However, you can also completely customise the application as per your business objectives from the same platform. Just like Appy Pie, Zoho Creator also includes drag and drop feature that allows you to put the required elements in your application within a single dashboard, making it convenient for the developer.
It can also be used to create apps for the wider market as initially it collaborated with businesses that wanted to develop an app for their needs that too within the company.
Although with these features, you can increase the usability and also integrate data from other applications. Some other integrations include Paypal, Google Workspace, Quickbooks, etc.

AppSheet
Just like the other two platforms, AppSheet is one of the best app builder platforms to create a modified application according to your business obligations without the set of coding.
As the name suggests, AppSheet can be operated by your own data in a spreadsheet format. It has a simple user-interface through which you can merely select a template to work and add the features that you need for the application before it is deployed.
You can effortlessly integrate data from various sources like Excel, Google Sheets, Microsoft 365, and some more platforms.

Appain
Appain is usually used to create application for enterprises as it specialises in presenting the company's data in a neat and evocative way. They promote themselves as a "low-code development software" by advertising that it will take approximately eight weeks, from ideation of the project till completion, to develop an app from Appain.
It enhances the process of app development with the help of AL, making it faster and better for business apps who just have to showcase their data. It can not only collect the data from multiple sources but also incorporate them to give you better insights of the business operations, from management to warehouse.
It aims at providing simpler solutions to complex operations making it suitable even for the beginners. Moreover, you can save the design of the completed application and them simply make changes in it without causing downtime and then later be launched on Android and iOS.

Appery.io
Appery is a flexible and extensible cloud-based mobile app builder through which one can create apps for Android or iOS. It is one of the easiest and fastest application building tools, and by fastest, we mean that the process can take as less as a week, with drag and drop interface and the data sources that can be selected from HTML 5 and JavaScript.
You do not even need to download or install it from somewhere as it operates on cloud and has the cheapest development process. The time mentioned above to build an application includes all the procedures like configuration, integration, testing as well as completing. Appery is very easy to customise according to the business requirements and also auto-generates the code for any components you drop in.
There is no fixed amount provided by the company for application development, hence, you will have to contact them to get a quote that will be shared according to the scale of the project.