Adobe Dreamweaver CC
Adobe Dreamweaver CC is said to be the "best web design software" for professional designers. It has been sustaining in the market since a very long time and allows you to code the website design directly with minimal programming. For most users, it is easy to learn as the software is a mixture visual and HTML editing.
The thing that makes your designs in this software unique, is that you don't have to work on templates created by someone else, instead, you will be creating your own and make sure that you have your vision exactly put up into a design. This will ensure uniqueness, creativity and innovation in a design.
Designs created on Adobe Dreamweaver CC can be displayed on mobile devices as well as desktops with ultimate and liberalised user experience. This feature particularly makes Adobe Dreamweaver CC distinctive.
Some other key elements include multi-monitor support for windows, and supports Git so that editing can be done directly through source code.

Wix
Wix is considered to be the most popular and best software for website designing for beginners because of its easy usage that does not involve coding. Due to this, it is known as a website builder instead of a coding platform. Its free version has a limited storage of 500 MB, however, it has different plans with increased storage including an unlimited storage option.
It has a colossal range of powerful features that comprises of more than 500 templates to kick start the designing process, a drag and drop editor that allows you to select and insert elements like animations, video backgrounds, image editor, social buttons, and an integrated site blog. It has introduced a newly launched feature called Wix turbo that accelerates the speed and performance of your website.
It is a smart website designing tool that acts more like a native app, however, it does have one drawback. The technical support is not quite up to the mark, however, there is no denying that the other features compensate for it and makes it top-notch.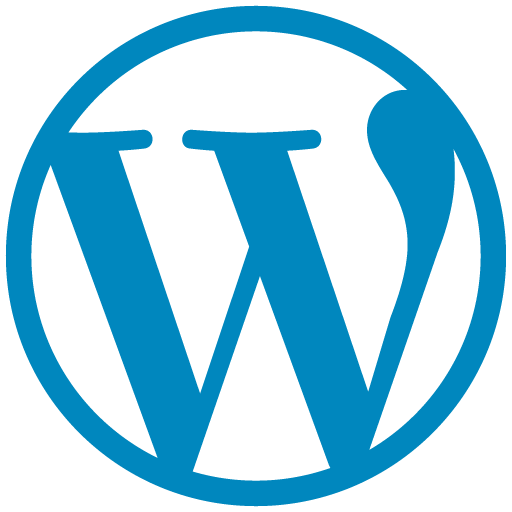 WordPress
WordPress is also a very famous and most used platform for beginners to create websites because of its easy installation and usage with a variety of features. However, it is actually a Content Management System and not a web designing software precisely that makes it different from others.
You can create a desired website within minutes after installation as it comes with a default format that you can keep or make changes by adding free/chargeable themes and plugins by few clicks. The backend and the management are extremely user friendly.
However, if you are interested in creating your own design, you can do so through drag and drop functions from a downloaded design usually. WordPress allows you to create a website that by looks seem professional without learning the coding part. What else you need?
All these features together make WordPress an easy website customising CMS that does not even require any sort of professional skills.
It is quick and provides a huge range of template designs to choose from, however, you will have to make sure that the comments are off to avoid spamming.

Weebly
Weebly is also one of the Content Management System like WordPress that is used to design websites and has many similar features like drag and drop tool to create website and variety of templates to choose and customise. However, the targeted audience are the people who want to create e-commerce websites and have little or no coding skills.
Weebly might not have several theme options to choose from, however, the designs are crisp and looks professional with an option to personalise it. Moreover, the themes are mobile friendly with a built in Search Engine Optimisation, analytics and a feature through which you can post ads on Facebook.
You can use Weebly for free, although, to get rid of ads and use your own domain, you need to purchase the premium plans.

Webflow
Webflow is a cloud-based platform that does not require any coding knowledge to design a website. It has especially been created for the people with no coding experience and emphasizes on "smart code lessness".
It is a truly cross platform with an easy drag and drop interface that allows you to select the elements you want for the website like text and images and drag and drop them effortlessly on the page that can be made using the templates.
It gives you an option while installation that says "I have no coding experience" yet the HTML/CSS codes created by Webflow's automated tool are crisp and clear. You can make changes in them simply by using panels.
Webflow demonstrates its inbuilt features through the website and a free version can be subscribed that will allow you to create one to two projects. However, it takes time to master this software.
If this is your first time building or designing a website, we highly recommend WordPress because it is free of cost with easy installation and usage. You can install many features free of cost through plugins. You can refer to any video YouTube to design a website conveniently. Moreover, the number of options you get there for themes and templates is commendable. You can simply add a theme and start creating the content seamlessly within no time.