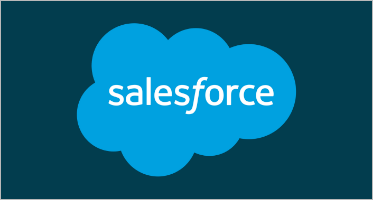 Salesforce
Salesforce is an incredibly popular cloud-based CRM that has made its way to the marked by providing a wide selection of smooth integrations with third-party software solutions. It includes customized tools suitable for a variety of industries like management firms, financial companies, home mortgage as well as insurance. One of the most attractive features of Salesforce is Sales Cloud that consolidates the data at one place, manage your data across teams, and is accessible on both, desktop and mobile devices. It has so many features that it takes a while to totally grasp all the abilities of this platform. To some, this CRM might appear expensive, however, its users think it's completely worth it.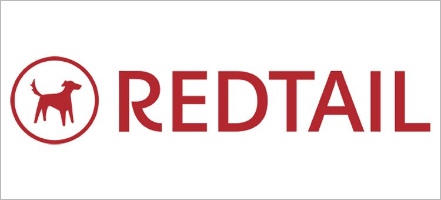 Redtail Technology
Redtail technology is known for consistently providing the best user experience and has the largest market share due to effortless interface and popular industry tools to carry out wide and deep integrations. Redtail technology's CRM offerings are most popular amongst financial advisors since 2003 thanks to its robust platform, easy-to-you interface and short learning curve. Its biggest accomplishment is being simple and straightforward with advisor-specific solutions yet not compromising on the critical features pivotal to advisors. This CRM is also compatible with mobile devices, however, it does not include built-in phone or video conferencing. While for small firms or independent advisors, it might be a little expensive as it offers subscription-based pricing per database that costs $99 per month, it is widely used by the firms.

Wealthbox
If you are a small firm or independent advisor who is looking for budget friendly CRMs, then Wealthbox is the most appropriate option for you. Wealthbox is a perfectly-designed, fully-featured, intuitive CRM that is low on price yet high on features. It was founded in 2014 and since then it has made a tremendous growth in occupying the financial advisor's space in the market which made it the second-largest amongst advisor-specific CRM Software. It shares features like easy-to-use intuitive platform and short learning curve with Salesforce and Redtail which makes it the best choice for small firms and advisors. It includes all the basic advisor-specific features like contact, task and pipeline management, project management and workflow automation along with unique ones like social media monitoring and click-to-call capabilities in just $35 per month.

Junxure
If you are looking for an open-source web testing tool that can run directly from the browser and also uses simple script, Selenium is the choice just for you. Through Selenium, you can conduct tests without even learning a scripting language. You can install it in different operating systems, including, Mac OS, Windows and Linux and is compatible with any web browser. It also offers a test domain-specific language like PHP, Perl, Java, Ruby, c#, and some more. Some of its other important functions include cross-browser and multi-platform support. Junxure is considered the best CRM for integrations in the Financial advisor's market due to its compatibility with major technology providers, back-office solutions, and custodians such as Gateway, LPL Financial, Wealthscape and some more. Junxure is sustaining in the market for the last 15 years and was created by financial advisors for financial advisors! The feature that distinguishes it from the rest is the added client portal that enables the clients to access the investment information as well as historical reports by simply logging in. In addition to this, it offers a vigorous reporting feature that enable the users to create eye-catching and personalised reports. Not only this, but it also delivers excellent technical and customer support that helps it to maintain a relationship and retain its customers. Junxure might seem expensive to small firms and independent advisors as it costs $65 per user, billed annually, however, its extraordinary features have retained it in the market.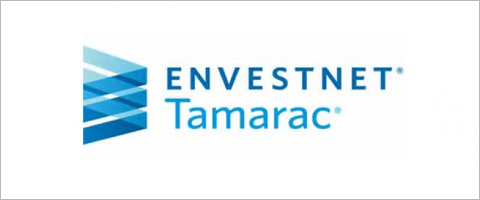 Envestnet Tamarac
Envestnet Tamarac is known for its best end-client experience and is used by the advisors who strives to provide an excellent experience to their clients along with top-notch customer service. The company is sustaining in the market for more than 20 years now, delivering finest solutions in portfolio management and reporting, data analytics, wealth management, and of course, CRM. Unlike other CRMs, it has a superior business intelligence for providing detailed market and client insights, and it is also easy to use as it is built on Microsoft Dynamics platform. It comes with a mobile application that can be used by users as well as the clients, however, it does not have collaborative tools. This is compensated by its business intelligence feature that has the ability to automatically pull data for multiple integrated systems. They do not have a fixed pricing as it is provided through custom quote after personal consultation and analysis of your needs or goals.
After the introduction to these high-performance CRMs, the market has completely changed as now customer relationship is given top priority which was not the case earlier. Organisations have realised it's importance and have started looking after it keenly to satisfy their existing customers and gain more with respect to the service they provide. It has created transparency and integrity between the organisation and customers which is essential for a lifelong connection.